Your entrance is the first impression of your home. By giving your home an update, you add a valuable appeal to it. Your doorstep entrance is the place that provides you with a distinct separation between the outside world and your inner sanctuary. Your front entrance is where you welcome guests. It is the place you enter and exit multiple times per day and the place where you say goodbye and hello, where you give warm welcomes and goodbyes. However, each entrance has a different style and different purposes. Your home's exterior design is the point of entry, and it should make your guests feel welcome. You have to make sure that the entryway of your house it would be memorable and welcoming. Few tasks that you could follow are to emphasize in the cluttered and your yard. Your front entry should be clean from unwanted items, sporting equipment, DIY tools, etc. You can store them in the covered garaged area or a storage box.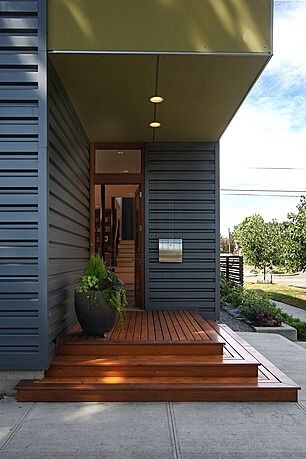 Add plants or flowers! When you finish cleaning up the cluttered, find beautiful outdoor plants or flowers, and add them at the entryway. It could work well with some colourful ceramic pots or animal sculptures. The landscaping procedure can add curb appeal and make your entry very interesting. For example, if the front porch gets a lot of sunlight, you can add colourful flowers that allow you to adorn your entrance. You can also add some Petunias. Preferably you can put them in a hanging planter or pots and place them around your door on each side. Another plant that you can add is Umbrella Tree. The umbrella tree is a green leaf plant that requires indirect lighting and warm temperatures; it's a plant that is much preferably on our island. Get creative as much as you like. You can also add a bench and add colourful cushions and blankets! You can create a small seating area for your guests or for you to enjoy your morning cup of tea in an inviting and warm spot in your house.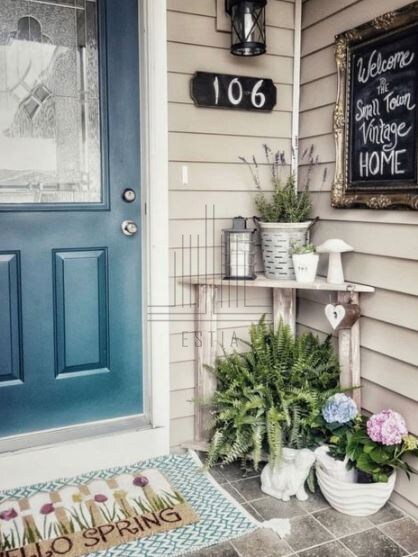 Lighting, lighting, lighting! Another task is to add some lighting. By adding lighting in the front entryway could work wonders and is making it look much more inviting. You can either add small lightings, lanterns, landscape lighting near trees, plants, or flowers. Inspire your front door to create the right impression and also make it easier for you to open the door at night. If you place a lantern, for example, you create a welcoming effect on the side of your door. You can play around with some architectural lighting to create a more dramatic look. For example, if you have plants, their backlighting will throw the planting into silhouettes. Also, the front area of the house is big with a big yard or parking area; you can add tiny lights to the whole front of the house with sensors to light up as you drive in your property.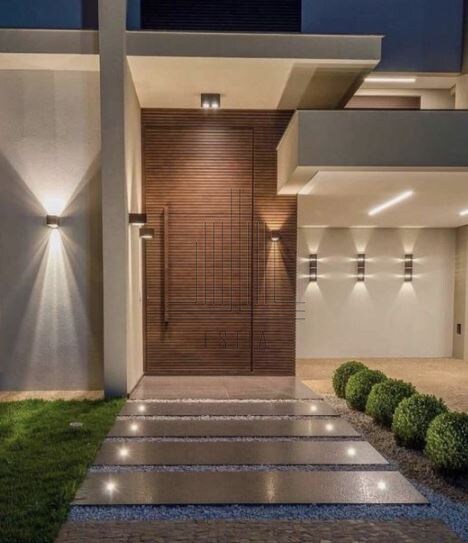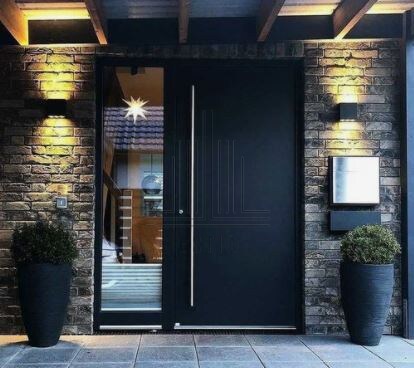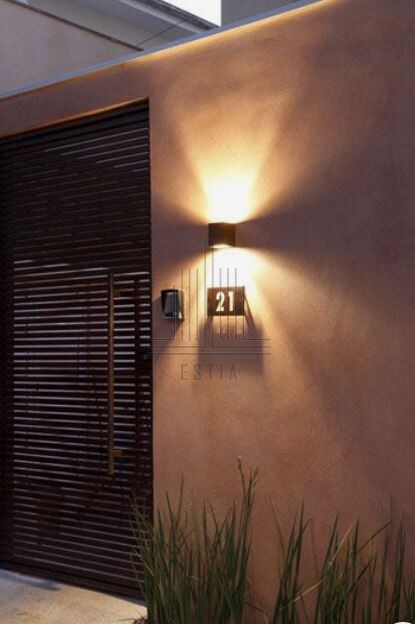 Get creative! Replace your entryway house numbers to create an eye-catching entry appeal with a combination of modern metal numbers. If your mailbox is out of date, take time to fix it or get a new one. Add bold and bright colours to your door to contrasts your home siding, colourful tiles on the doorsteps and fix any other peeling painting or any other damaged side. Give particular emphasis to the exterior elements of the front area, for example, a modern door knocker or add technology doorbell systems with CCTV cameras with extra safety.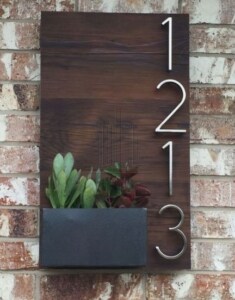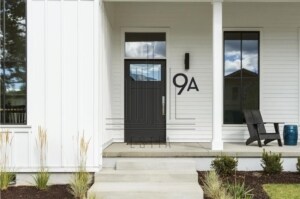 The front step is where our communication with the world ends, and our family life begins. Giving an upgrade to the front steps makes your house more appealing, and the first impression is significant! So focus on these simple steps, and great your front way, the most attractive and exciting place to be around!